GRAB A FREE TRIAL BELOW!
Following a hybrid of the CrossFit Kids methodology and our own expert programming, our CrossFit kids classes will involve fun and fitness in a safe environment. The classes will take place at the same time as the general WOD classes downstairs, giving you the option to workout at the same time.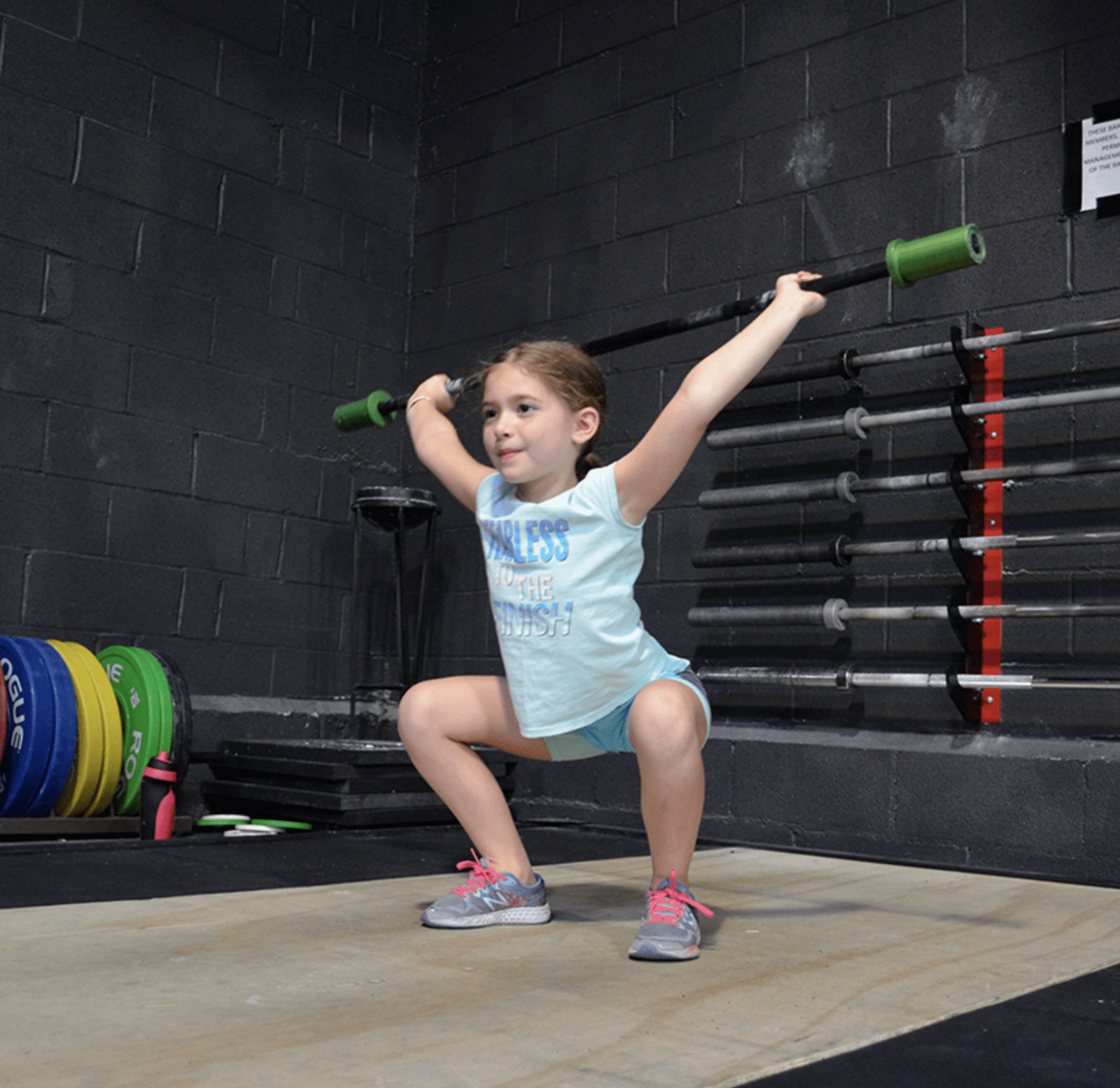 CrossFit Kids | 8-10 years
Our 8-10 year olds will learn basic and more complex functional movement patterns and coordination through fun play, movement simulations and stories. They'll work with equipment such as unweighted and weighted barbells, kettlebells, dumbbells and toys to help them learn how to perform the core movements of CrossFit, as well as Olympic lifts . These sessions will take place 5-6pm Mondays, upstairs in our mind + body studio. Coaches Kelcie and Becky will facilitate these sessions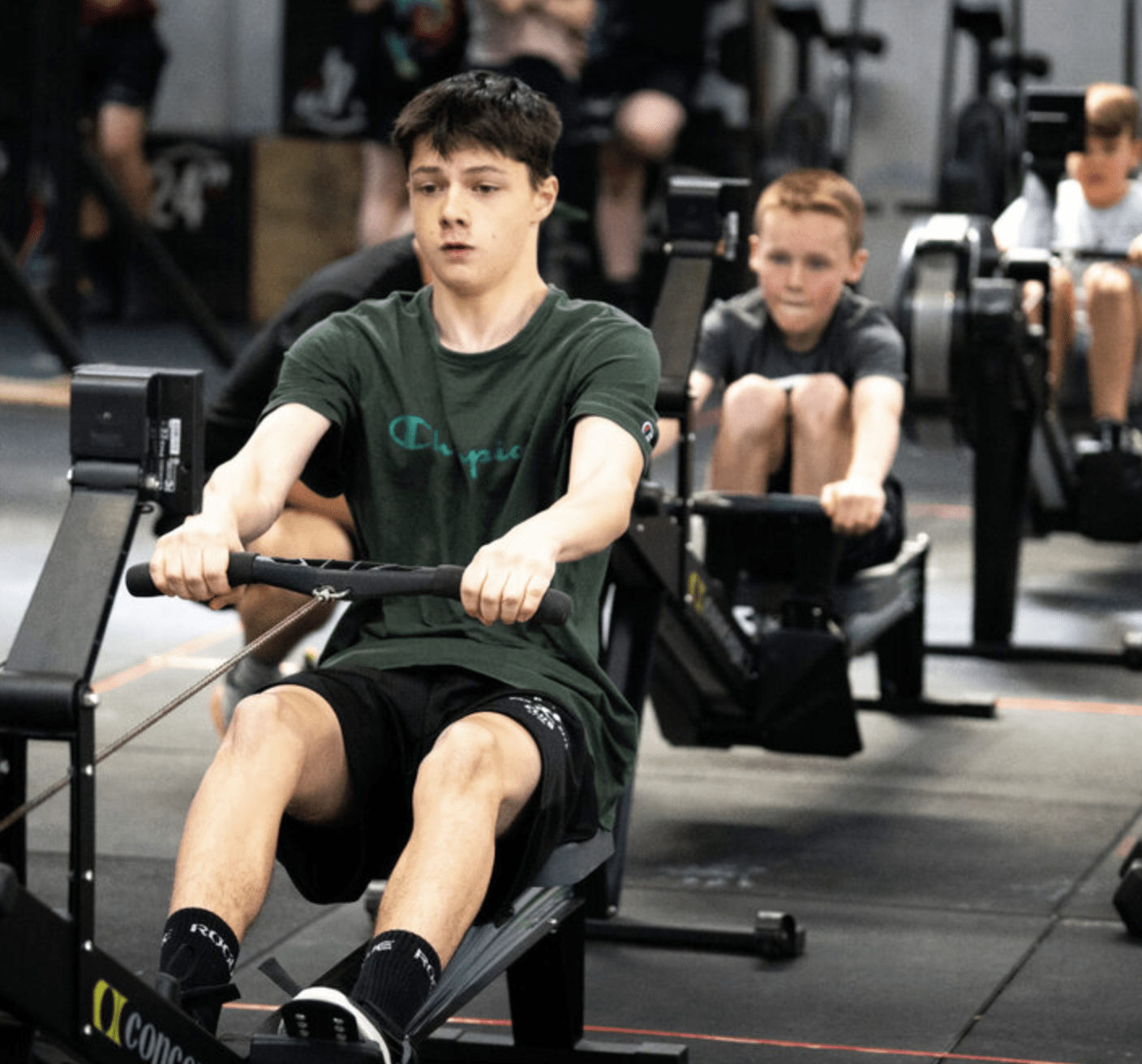 CrossFit Teens | 11-16 years
Our teens (11-16 year olds) will work through more advanced functional movement patterns including weightlifting and gymnastics, scaled to their abilities. They'll follow a weekly programme In line with the WOD classes, each class will feature a warmup, skill section and drills, a workout, and a cool down. This session will take place 4-5pm Thursdays in a sectioned off part of the open gym area away from the main class. Coaches Kelcie and Dan will facilitate these sessions.
Payment options
Each session costs £9 if you pay per class
A block of 10 weeks is £80 (£8 per class)
A monthly membership is £39 per month for 1 class per week (less than £8 per class) or £49 for our teen sessions (2 slots per week)
Classes can be booked up to 90 days in advance via your own TeamUp account if you're a member, or someone else over the age of 18.
FREE TRIAL
Grab your free trial here (just scroll down to 'CrossFit Kids Free Trial'
SIGNUP
If you'd like to sign your child up, click here and choose to purchase a monthly membership for £34 a month or a 10 week block for £80. You can also pay per class by clicking on the class on the timetable and paying via card.
If you have any issues booking classes or have any questions on the above, drop us a message or give us a call.
All of our team are enhanced DBS checked, we're fully insured to cover these classes, and our full safeguarding policy can be found on our website.
opening times
Monday
06:00-08:00  |  10:00-14:00  |  16:00-20:00
Tuesday
06:30-08:30  |  10:00-14:00  |  16:00-20:00
Wednesday
06:00-08:00  |  10:00-14:00  |  16:00-20:00
Thursday
06:30-08:30  |  10:00-14:00  |  16:00-20:00
Friday
06:30-08:30  |  10:00-14:00  |  16:00-20:00
Saturday & Sunday
09:00 - 12:00
mail
info@crossfitsouthampton.com
address
CrossFit Southampton | Unit 3B Barton Park Industrial Estate Chickenhall Lane | Eastleigh | Hampshire | SO50 6RR