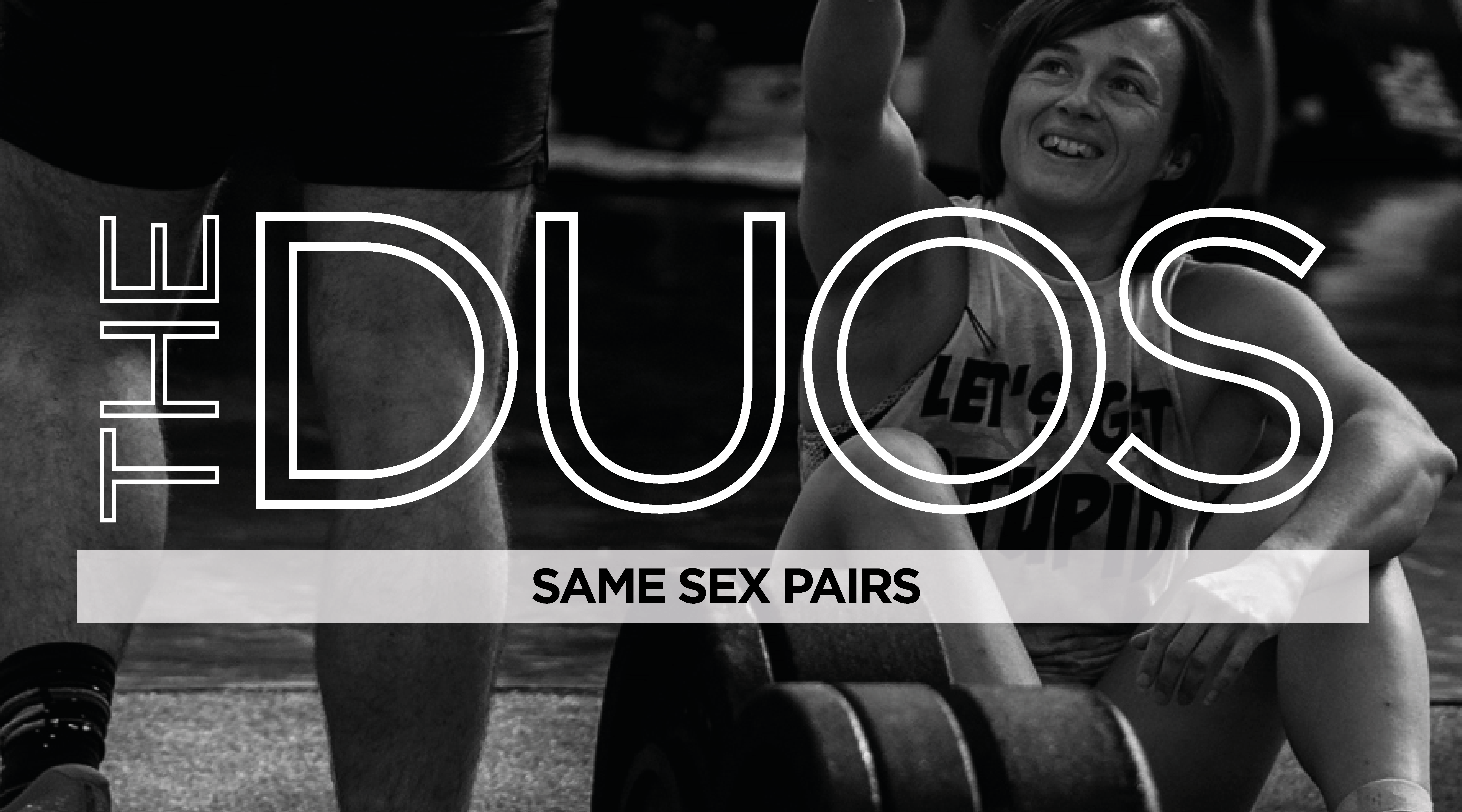 Southern rivals | THE Duos
NEXT COMPETITION…
Join us on Saturday 21st May 2022 for a same sex pairs competition at CrossFit Southampton, a huge functional fitness space on the South Coast. Each pair will take part in 4 workouts with the final 3 on each day winning some big prizes!
Accessible to all abilities, this flagship event will feature a mix of fast-paced functional fitness workouts using kit you're familiar with and an outdoor agility event with equipment you're less familiar with! It'll be an all-round fun filled day!
Refreshments including top quality coffee from our in-house coffee shop 'Coffee Box', energy drinks and snacks will be available on the day too.
Workout demos and movement standards will be announced online in the week leading up to the competition.
Entry is £38 per person and can be purchased using the link below – places are very limited! No need to give your team names just yet, we'll be in touch nearer the time.
Unsure whether to sign up to RX or Scaled?
RX athletes would need to be able to perform the following movements and weights (male/female) as a guide. This does not mean these specific movements will be featured, it's just a guide:
TTB

Pull Ups

Muscle Ups

Double Unders

Handstand Push Ups

Thrusters – 50kg/35kg

Deadlift – 100kg/70kg

GTOH – 70kg/45kg 
Scaled entry would be suitable for anyone unable to perform the RX standards as long as they have a basic understanding of the fundamental movements in CrossFit. An example of the types of movements and weights you'd need to be able to perform would be:
Hand Release Press Ups
Knees to Elbows
Single Unders
Jumping Pull Ups
Thrusters – 35kg/20kg
Deadlift – 70kg/50kg
GTOH – 45kg/30kg
If you have any questions regarding the RX or Scaled standards, get in touch.
Sound good? BOOK NOW!
PREVIOUS EVENT PHOTOS
You can view photos from our previous Duos events below
May 2022
Praise for Southern Rivals
'it was indeed an amazing day! So well organised! Great atmosphere. I've been thinking about it all day. Thank you so much everyone xx'
'Such a great day, so well programmed and run! We can't wait for the next Southern Rivals'
'A great day, well programmed, good consistent judging, and everyone having fun'
'It was sooo much fun, great day! Thank you!'
'Had an awesome time competing. Was very well organised and ran smoothly. Amazing job to everyone who played a part!! Can't wait for the next one'
'Brilliant job guys, very tough but enjoyable WODs, very well organised and great atmosphere. Thank you to all the judges too'
'Thanks for having us. We had a great time and will definitely be back. Great comp!'
'Such a brilliant event! Hope to never hear the words 'No Rep' again! '
opening times
Monday
06:30-07:30  |  17:45-21:00
Tuesday
06:30-07:30  |  11:30 – 13:30  |  17:45-21:00
Wednesday
06:30-07:30  |  11:30 – 13:30  |  17:15-21:00
Thursday
06:30-07:30  |  11:30 – 13:30  |  17:45-21:00
Friday
06:30-07:30  |  17:45-20:00
Saturday & Sunday
09:00 – 11:00
mail
info@crossfitsouthampton.com
address
CrossFit Southampton | Unit 3B Barton Park Industrial Estate Chickenhall Lane | Eastleigh | Hampshire | SO50 6RR