End of lockdown 1000km challenge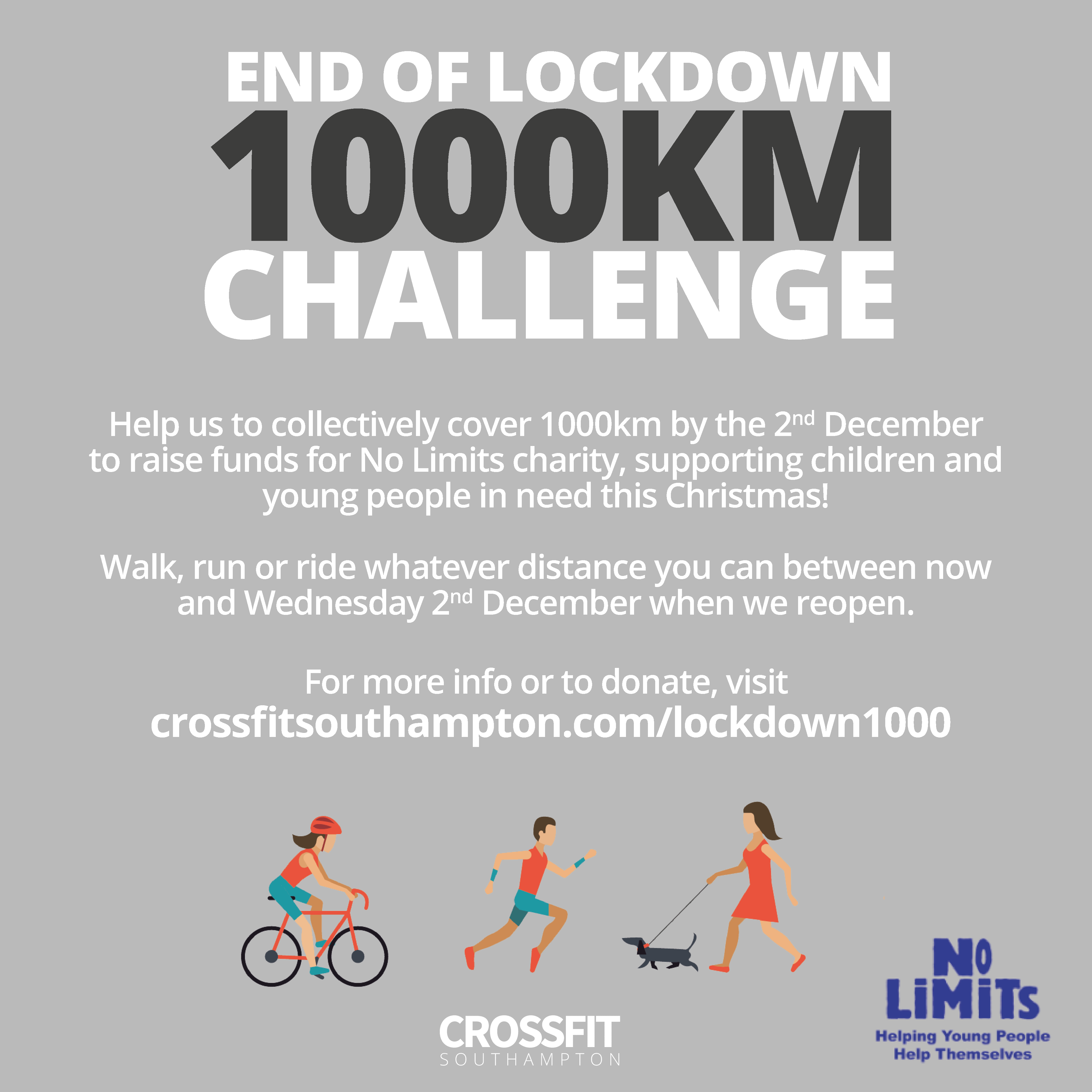 Help us to collectively cover 1000km by the 2nd December to raise funds for the  No Limits charity, supporting children and young people in need this Christmas!.
Walk, run or ride as many kilometres as you can between now and Wednesday 2nd December when we reopen. We're keen to raise £1000 for this fantastic local charity, so please donate what you can via the link in our bio (justgiving.com/fundraising/cfslockdown1000) you could also get family and friends to sponsor you!
There will be prizes for effort, as well as distance covered, so see what you can do!
Comment your total kilometres covered on the post in our members facebook group, and donate what you can using this link to support No Limits. You can find out more information about No Limits and the fantastic work they do locally here: nolimitshelp.org.uk/support-us/christmas-2020/
opening times
Monday
06:00-08:00  |  10:00-14:00  |  16:00-20:00
Tuesday
06:30-08:30  |  10:00-14:00  |  16:00-20:00
Wednesday
06:00-08:00  |  10:00-14:00  |  16:00-20:00
Thursday
06:30-08:30  |  10:00-14:00  |  16:00-20:00
Friday
06:30-08:30  |  10:00-14:00  |  16:00-20:00
Saturday & Sunday
09:00 - 12:00
mail
info@crossfitsouthampton.com
address
CrossFit Southampton | Unit 3B Barton Park Industrial Estate Chickenhall Lane | Eastleigh | Hampshire | SO50 6RR